The trend in origami has been increasing over recent years with a good selection of products now on offer that take inspiration from this ancient art. Le klint are perhaps the the most famous and successful implementers of the technique creating beautiful lamp shades from pvc sheeting. They use a combination of pleated folds and creased curves to generate shapes you never knew possible from a flat piece of material.
The art is also something quite technical as with the correct folding you are able to create a very strong structure. If you examine where the stresses will fall from, you can fold in a manner that allows for strength in this area, then you are able to design a sturdy product from a non sturdy material
Origami is the art of folding paper or other material to create form. It is an ancient Japanese art form and has always held a strong following for its fascinating results. We have all seen origami cranes and boats but lets have a look at some products that are on offer that use this great art.
Le Klint
Le Klint is a lighting company from Denmark and was strarted in 1943. They create very simple but complex forms from folded pvc and the resulting light refraction through the material creates a sophisticated and elegant look. You'll pay good money for a genuine Le Klint and some will wonder why but to those that know, it's more than a lamp shade.
Ceramic vase
These have really exploded on to the market in the last year. Small cermaic vases that are slip cast, glazed and fired to create an aesthetically beautiful ornament. This a future classic and very on trend at the moment.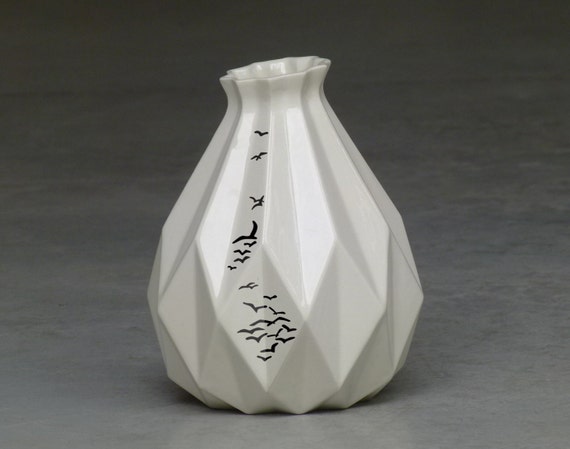 Another lamp shade company called Nelianna has created her own range of folded lampshade and trinkets to compete with Le Klint. the fact there these types of shades can be seen popping up and doing well on sites like Etsy is testoment to the popularity of the art at the moment.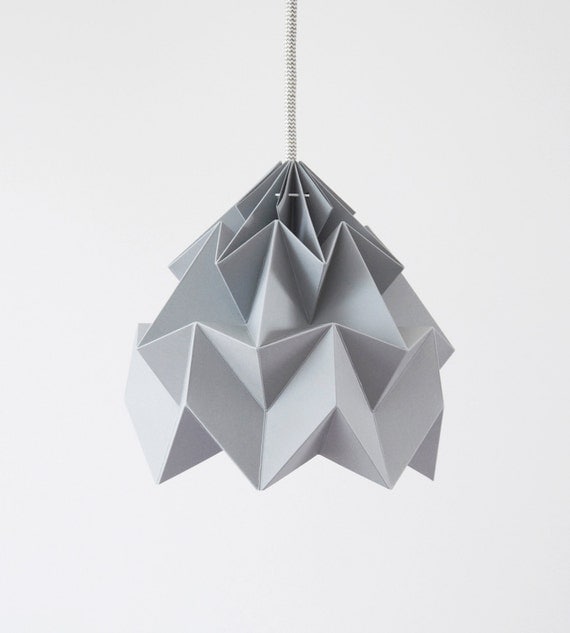 Furniture
What is great about the use of origami in this area is that it looks so dynamic and striking in contrast with the soft furnishing that will likely surround it. On top of that you can also easily imagine folding it up yourself and sitting down but in reality the structure is very stiff and you would have trouble bending any of it. There is a wide spread use of the technique in the industry and the use of materials varries from wood to metal to plastic, if you can fold it you can make it.
I am currently using the idea of origami to produce a range of products as I love the art and can see huge potential for where I can take my work when following this inspiring theme. Hopefully over the coming months there will be a flurry of activity on here and a nice range of origami inspired products to vend from flower pots to coffee tables. Watch this space!